There is nothing like chocolate to uplift your mood on a bad day. It works like magic and can turn your mood around in no time. As people around the globe celebrate World Chocolate Day, it gives us more reasons to indulge in some wholesome goodness.
Be it chocolate bars, ice-creams, cakes or even drinks, there's hardly anything that can go wrong with this cocoa bliss. It is the ultimate comfort food and there are plenty of reasons why you should consume it. Recent researches have shown that eating dark chocolate may protect your brain from age-related stress and inflammation that are thought to play an important role in the neurodegenerative disorders such as Alzheimer's disease.
So here are three mouth-watering recipes by Chef Akram Ali, Executive Pastry Chef, JW Marriott Kolkata for you to try.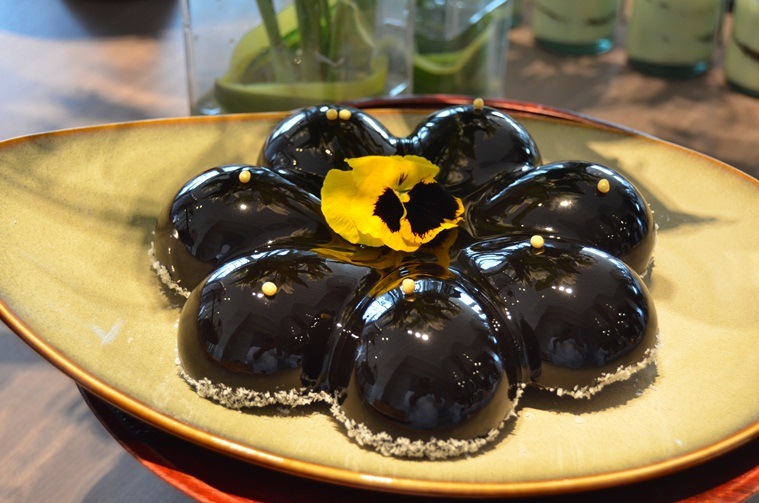 Royal Cake
Ingredients
For the Mousse
240 ml – Water
640g – Sugar
640g – Egg yolk
1680g – Dark chocolate
2400g – Whipped cream
For the Praline Crunchy
1500g – Praline Hazelnut
375g – Dark chocolate
150g – Milk chocolate
600g – Paillete Feuilletine (Fragments of thin pancakes for praline)
One layer of Dacqouise Biscuits
Method:
For the Mousse:
* Melt the chocolate in a double boiler.
* Meanwhile, prepare the casserole with water and sugar in it and boil it to 120°C.
* In the mixing bowl, whisk the egg yolks at maximum speed till soft peaks are formed.
* Carefully fold in the hot sugar mixture into the whisked eggs. Allow it to cool down for a while then mix vigorously with the melted chocolate mixture.
* Gently fold in the whipped cream.
For the Praline Crunchy:
* Put one layer of dacquoise biscuit within a mould on a tray.
* Mix the melted chocolate with the praline hazelnut.
* Add the paillette feuilletine, mix properly then pour it into the tray and spread it evenly.
* Add the dark chocolate mousse on top.
* Refrigerate for minimum one night before you unmold and cut it. The cake is ready to serve.