Though we really do not need a special day to celebrate our love for chocolates, but then since we have one why not enjoy it to our fullest and indulge in the best chocolatey experiences – all guilt free. In case you were wondering, World Chocolate Day is celebrated on July 7 every year to honour our favourite and trusted 'rescuer'. One cannot deny the mood uplifting qualities of chocolate that has saved us on countless occasions. And it doesn't matter if you are a child or an adult — chocolate loves you back and certainly, age is no bar.
There are health benefits to eating chocolates as well, so at least on this special day, go ahead and indulge yourself a bit. Here are seven experience every chocoholic should try in their life, at least once!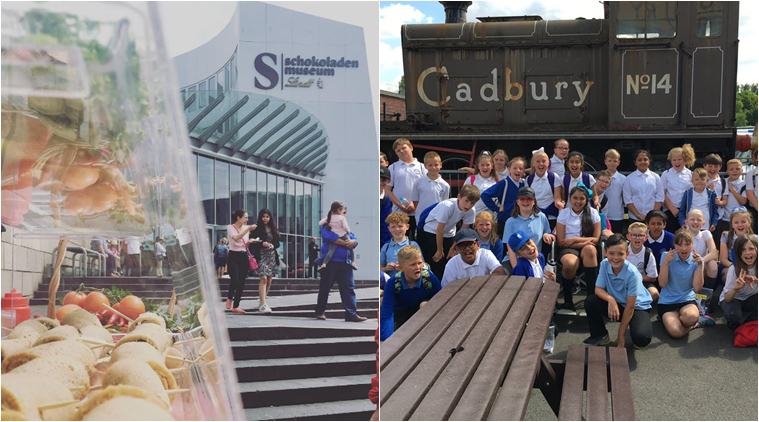 Germany has the world's largest chocolate museum and one shouldn't miss an opportunity to visit it.
(Source: schokoladenmuseumofficial/ Instagram, Cadbury World/ Twitter)
1. Visit a chocolate museum
In India, we have a tendency of calling something by the name of the company that is responsible for it. For instance, saying Xerox if we mean photocopies or Cadbury when we say chocolate. So, wouldn't it be exciting to visit the Cadbury museum? Yes, you can visit Cadbury World in England and know the story of the Cadbury family and their chocolate business. From the first Easter egg to the construction of the Bournville garden village for factory workers, it's insightful and yummy. And the best part — you'll get plenty of free samples to munch on!
And if you just love museum tours (chocolate ones, in this case) here are a few others you should see. Cologne Chocolate Museum, in Germany that is the largest chocolate museum in the world; Choco-Story Chocolate Museum in Prague that also gives you an insight into the history of the cultivation of the cocoa bean and how chocolate making prospered in Europe. There are chocolate museums in several other places like Switzerland, Cuba, Spain and even South Korea and each has its unique history and offering.