IIT-Kharagpur is learnt to have accepted the resignation of Rajeev Kumar — a professor who had exposed flaws in the Joint Entrance Examination. Last month, before demitting office, President Pranab Mukherjee had quashed the compulsory retirement imposed on Kumar in 2014.
Kumar had filed a PIL in Supreme Court seeking transparency in the IIT JEE, which eventually played a crucial role in IITs introducing several changes, including permitting examinees to take back a carbon copy of their answer scripts. He was hailed as an "unsung hero" by the apex court.
The IIT-Kharagpur administration had suspended him in May 2011 after accusing him of "damaging the reputation of the institute" by levelling allegations on issues ranging from irregularities in the purchase of laptops to rampant copying by students during examinations.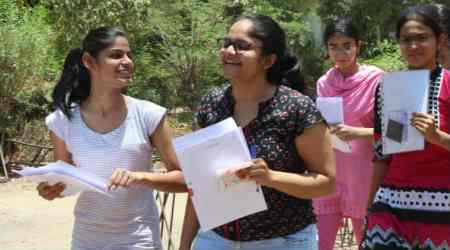 The inquiry instituted against him found him guilty and in 2014 the institute decided to impose compulsory retirement on him. Kumar approached Delhi High Court against the decision and also appealed to the President alleging bias.
Kumar, who was on leave from IIT-Kharagpur for two years, joined Jawaharlal Nehru University (JNU). Once his leave expired, IIT-Kharagpur asked him to report back to work but Kumar requested that his resignation be accepted so that he can join JNU permanently. The request was turned down on the ground that Kumar's case is still being heard in court. Meanwhile, JNU relieved him of his job.
Kumar is learnt to have asked JNU to reinstate him as his resignation has been accepted by IIT-Kharagpur. The university has not acted on his request. JNU Vice-Chancellor M Jagadesh Kumar did not respond to a call and SMS by The Indian Express on Sunday.