TO DEAL with staff crunch and to bring a semblance of orderliness and discipline in its ranks, the state education department has issued orders instructing school heads, including principals/headmasters, to take classes of the subject in which they have got the promotions and also asked the lecturers, who takes classes for only Class XI and XII, to take the classes from high to middle classes if the number of periods are lesser than prescribed by government for a lecturer.
In the orders from the office of the Director of State Council Educational Research and Training (SCERT), which are also signed by secretary (education), it is mentioned that it has come to light that school heads (principals and headmasters) have not been taking up any classes while as per the rule it is compulsory for them to teach their respective subject.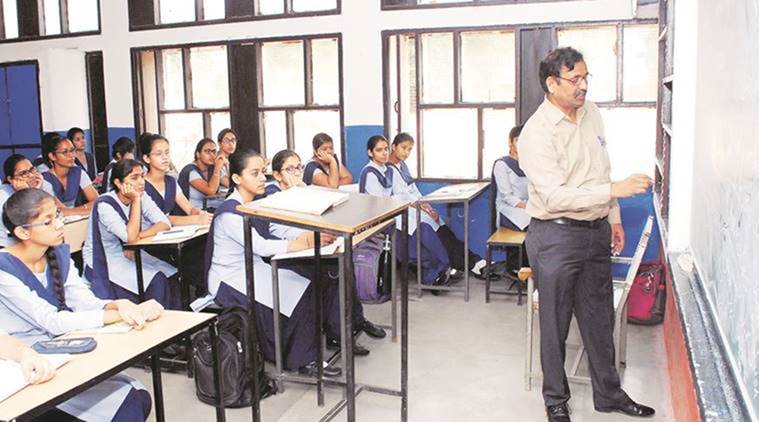 They are rather asked to take up 'Board classes' and mentioned the results of classes they teach in their Annual Confidential Reports (ACRs). While principals have been asked to take six to 12 periods per week, headmasters have to take six to 15 periods depending upon the number of the students in their respective subjects. If the number of students are up to 200, 12 periods are must for the principals and 15 periods for headmaster and if the the number of students is more than 1,500, six periods are to be taken up by them.
Similarly, lecturers who are supposed to take senior secondary classes – Class XI and XII – have been directed to take up the classes from VI to X also if they have been assigned lesser than prescribed periods by the government. The lecturers would also mention the result of such classes in their ACRs. The orders also asked school heads to mark their attendance on the register as well, apart from mentioning the time of their arrival and leaving the schools.