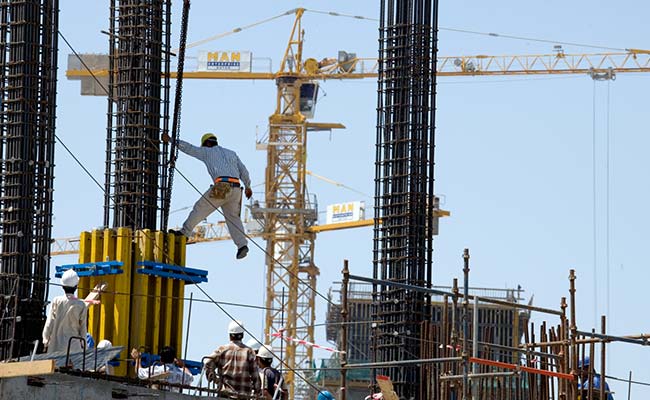 A majority of analysts in the poll said the fund would be sufficient to 'significantly boost' demand.
India's housing market, burdened with unfinished projects as developers struggle to get cash, is forecast to rebound modestly over the coming year on government plans to unclog the market, a Reuters poll of analysts found.
Earlier this month the government approved Rs 10,000 crore fund to help clear unfinished building projects, with an additional Rs 15,000 crore from state-run financial institutions.
While the government said the fund would help revive more than 1,600 moribund housing projects, that may not be enough.
"Whether the announced fund will suffice to unfetter all this inventory is a big question mark. Financing options, including banks and non-banking financial companies, have dried out and investors prefer commercial real estate," said Anuj Puri, chairman of ANAROCK Property Consultants, based in Mumbai.
"However, the approved funds can rescue lakhs (thousands) of homebuyers who have invested in stuck projects."
But a majority of analysts in the poll, 11 of 15, said the fund would be sufficient to 'significantly boost' demand.
Thirteen of 16 respondents who answered another question also said the housing market activity was more likely to rebound than slow further over the coming year.
The November 6-19 Reuters poll forecast average national prices would rise 3.0 per cent next year and 4.3 per cent in 2021, an upgrade from 2.0 per cent and 3.5 per cent predicted three months ago.
While those were the most optimistic calls since polling began for those periods, it would be a weak rebound for a sector that was clocking double-digit annual house price growth before the government ban on high-value cash notes in late 2016.
The real estate sector, which has been hit by a severe liquidity crunch over the past three years following a series of debt defaults by high profile non-banking finance companies, is yet to completely recover from that shock ban.